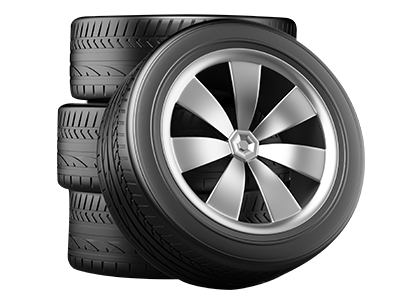 Tire Rotation Service
You rely on your vehicle to get you to and from and accomplish everything you need to during the busy day. This means regular maintenance to best ensure you don't find yourself immobile, and the staff here at Audi Creve Coeur have dealership service specials you won't want to miss out on. 
Benefits of Tire Rotation Service
Your tires are crucial, and neglecting them can put you in a highly vulnerable position stuck on the side of the highway. Don't wait until you get a flat to provide the attention they need. It's recommended that you have your tires rotated every six months or when you have your oil changed, and there are numerous benefits of regular rotation including:
Evening the wear to allow tires to serve both the front and back of the vehicle
Reduction of noise and vibration, highly noticeable in the steering wheel
Saving money as tires are known to last longer
Safer ride as the vehicle will be easier to handle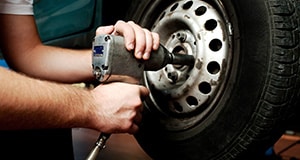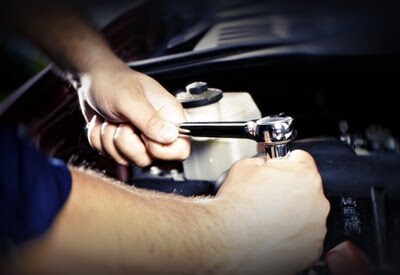 Customer Reviews


Audi Creve Coeur
11830 Olive Blvd, Creve Coeur, MO 63141
Serving
St. Louis

,

Chesterfield

,

Missouri

,

Illinois

,

Creve Couer, MO

When it comes to your car, you need reliable service you can count on. After all, this is your lifeline, and you need it to fulfill your daily responsibilities. That's why it's so important to do your research before settling on a service provider to give you with the quality work you deserve. 

Our staff is made up of professionals who have years of experience in tire rotation, and they have both access to the latest tools in the industry and the knowledge of how to put them to good use for your benefit. Best of all, our mechanics are skilled at working on all makes and models, best ensuring they will be able to get your tires rotated quickly and efficiently.
Tire Rotation Service
Automotive service comes in many shapes and sizes, and you get what you pay for. The investment in your car was likely a hefty one, and you owe it to yourself to get the most out of it. When you trust a dealership to provide your maintenance needs, you can rest assured that we will only use original equipment manufacturer parts for your tire rotation. This promotes longevity, support, and quality while providing you the peace-of-mind of having the manufacturer's warranty, features you won't get to take advantage of with aftermarket parts.