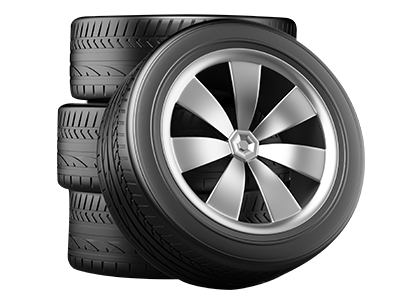 4-Wheel Tire Alignment Service
Audi Creve Coeur wants to help you get the most out of your next service appointment. We can help you save money, so check our website for deals and incentives before your next visit.
Benefits of 4-Wheel Alignment
A four-wheel alignment can help you to save money over the life of your vehicle. By getting an alignment, you'll experience a vehicle that drives straighter and more smoothly. A properly aligned vehicle also has tires that tend to wear more evenly. When your tires don't wear evenly, you may experience a situation in which one tire becomes significantly weaker and is prone to blowouts. When you get your tires aligned every 20,000 to 30,000 miles, you can reduce the potential for these hazards.
A properly aligned set of tires will run more efficiently. This puts less stress on your engine, which can help you to get better fuel efficiency. When your vehicle is running properly, you'll experience less vibration at high speeds. The vehicle is also able to stop more effectively with properly aligned tires. A common belief is that the tires are aligned as part of any tire service or rotation service. Since an alignment doesn't need to be performed as often as a tire rotation, this isn't always the case. Consult with one of our mechanics to ensure you stay on a proper maintenance schedule.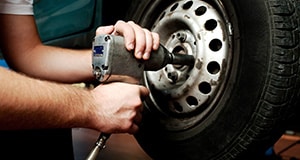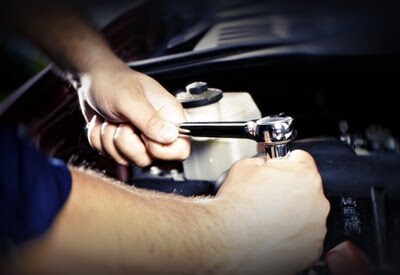 Customer Reviews


Audi Creve Coeur
11830 Olive Blvd, Creve Coeur, MO 63141
Serving
St. Louis

,

Chesterfield

,

Missouri

,

Illinois

,

Creve Couer, MO

When you bring your vehicle to our service center, you get certified professionals who know how to work on all makes and models of vehicles. Audi Creve Coeur regularly performs alignment services on customer vehicles, and we have the experience necessary to ensure your alignment is done properly. Our updated service center can provide you with superior equipment and value-added services. When you get your vehicle checked out, we'll make sure everything is running as it should and notify you of any issues.
4-Wheel Tire Alignment Service
Our dealership uses only original equipment manufacturer (OEM) parts to repair vehicles. Many auto shops won't use OEM parts because they are hard to stock and acquire. They must contact the dealership or work out an arrangement with the manufacturer to get OEM parts. Since they have to work on a wide assortment of vehicles, they will often choose to use generic parts to repair your vehicle. OEM parts are guaranteed to be of the same high quality as the original parts used in your vehicle.