2017 Audi S4: Faster, and more fuel efficient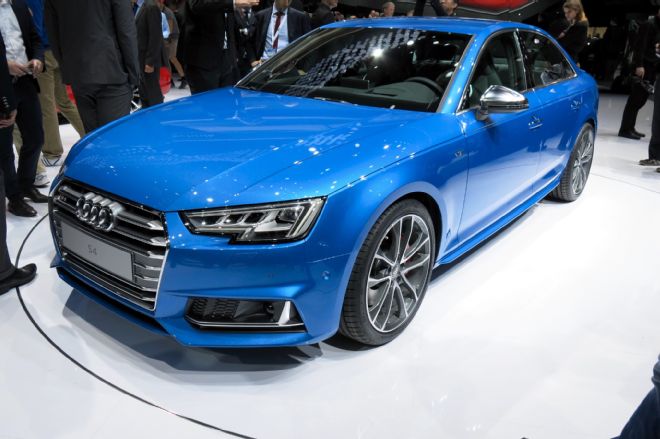 Changes are coming for the S4! We wanted to be sure to keep you looped in on the latest developments. As far as the engine goes, the supercharger will be replaced with a turbocharged engine. This will produce an estimated 354 horsepower with 369 pound feet of torque.  An eight speed Tiptronic automatic gearbox will be the only option in the 2017 model.
If you have a need for speed, you will most definitely like the new and improved Audi S4. It now takes just 4.7 seconds for this work of art to reach 62 miles per hour. Fuel economy has also been improved, allowing the Audi S4 numbers to improve to 31.8 miles per gallon. 
You will be the first to know when this amazing vehicles hits our sales floor! Stay tuned for more developments and interesting facts about the Audi brand! We will be blogging away each week, and keeping you informed of what goes on as it relates to Audi.